Reshaping Customer Experience
Accelerate your business growth through engagement-driven customer journeys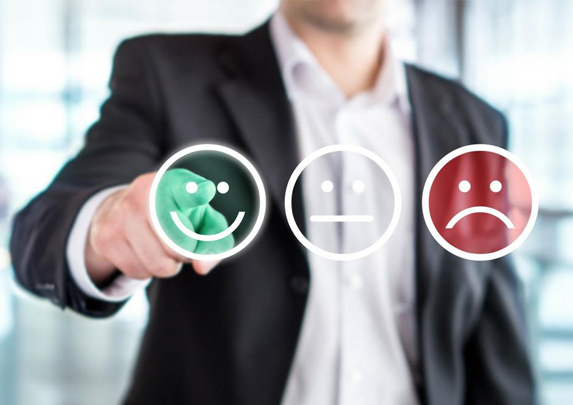 "Get closer than ever to your customers. So close that you tell them what they need well before they realize it themselves." — Steve Jobs
Great products are essential for a company's survival, but customers are a prerequisite to endorse that label to products. They are the building blocks of a business, possessing the ability not only to turn a business into a brand but also a brand into a business! According to a study by Zendesk, "95% of customers tell others about a bad experience and 87% share good experiences." In addition, customers today have a lot more choices. Hence, it is not about the customer's satisfaction anymore, but about the customer's delight for your brand to make a mark. And that's what we aim for.
At Savage Consultancy, our research and development focused, customer-centric approach enables us to evaluate individual preferences and arm you with data-derived solutions and action plans that will help transform your customer's experience and drive your business objective.
Our all-embracing process commences with an evaluation of the customer experience. Our expert team will assess your current approach to measuring customer experience and calculates the NPS® (Net Promoter Score) or other appropriate customer satisfaction metrics for your business, which reveal if your customers are promoting or willing to promote your business. This is followed by understanding your organization, its strength, weakness, and how you interact with your customers at every touchpoint. Based on this, our experts design and formulate dynamic strategies for data collection which further enable an in-depth understanding of those key factors that drive customer satisfaction and engagement.
To help you stay ahead of the curve, we evaluate you across similar industries and based on the analysis, we devise phased customer experience targets with aligned internal communication and processes.
But we are not done here!
It is essential to measure continuously and act on it. After all, what gets measured gets improved. We are Caribbean-wide authorized distributors of Lumoa, a business application that helps assess and measure customer feedback. Through Lumoa, you can understand what drives customer experience, compare insights, add filters to the feedback, and find the least and best-performing levers of customer satisfaction for your organisation enabling the introduction of a continuous improvement process that will ensure your customers will know you are listening to them and focused on their needs.
Let's transform your customers' experience and make your business a favourite among your patrons!